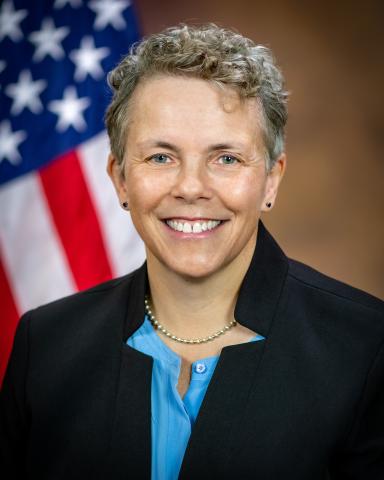 On March 10, 2023, Attorney General Merrick Garland appointed Allison Lee Turkel to serve as Special Master of the September 11th Victim Compensation Fund ("VCF").  Allison brings extensive and broad experience in the field of justice and victim issues.  She has served the Department of Justice for over 14 years, most recently in the Office for Victims of Crime ("OVC"), where she focused on implementation of a claims system for victims of trafficking in child pornography.  Prior to this role, Allison oversaw all grant functions for the Office of Sex Offender Sentencing, Monitoring, Apprehending, Registering, and Tracking ("SMART").  Previously at the SMART office, she had oversight over the team working with American Indian tribes to implement the Sex Offender Registration and Notification Act.  For their efforts, she and her team received the Assistant Attorney General Award for Exceptional Service.
Allison previously served as the Deputy Director of the Federal, International, and Tribal Division at OVC. She oversaw the Antiterrorism Emergency Assistance Program, including the International Terrorism Victim Expense Reimbursement Program, National Mass Violence Victimization Center, and OVC's Mass Violence victim support program.  As Deputy Director, she also provided guidance and resources for Federal partners' victim services programs.  In addition, she led the tribal victims' services program, including the creation of innovative and efficient processes to help the Department effectuate a massive increase in funding for the first ever Tribal Victim Services Set Aside Program, and the creation of the Tribal Financial Management Center.
Before her Federal service, Allison was the Director of the National District Attorneys Association's ("NDAA") National Center for Prosecution of Child Abuse ("NCPCA"), where she managed program activities and staff; and trained and provided technical assistance nationwide on child abuse, maltreatment, sexual exploitation, computer facilitated crimes against children, and domestic violence. She has also authored numerous articles on these topics.  Prior to her position at NDAA, Allison was a prosecutor for over 11 years, serving in New York and Illinois.  She was an Assistant District Attorney in the New York County District Attorney's Office for more than nine years, where she tried a wide variety of felony cases.
Allison was born and raised in New York City, and although living in the Washington D.C. area for the past 20 years, considers herself a lifetime New Yorker.  Before beginning her legal career, Allison was a police officer and lieutenant for eight years in the Philadelphia area.  She received her B.A. from the University of Pennsylvania and her J.D. from Temple University School of Law.