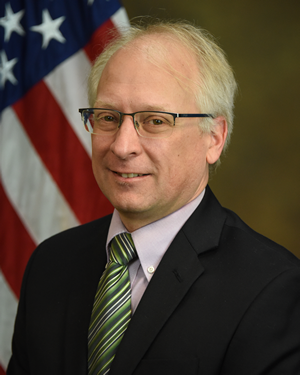 On April 19, 2022, the Attorney General appointed August (Auggie) Flentje to serve as Special Master of the September 11th Victim Compensation Fund (VCF) on an interim basis while the search for a permanent Special Master is underway. Auggie has served as an attorney with the Department of Justice (DOJ) Civil Division since 1998, first as a Trial Attorney in the Appellate Staff, and most recently as Special Counsel in the Civil Division front office.  During his time with the Appellate Staff, he litigated numerous cases in the courts of appeals. He has served as a close adviser to numerous Assistant Attorney Generals and has served as Acting Deputy Assistant Attorney General or temporary head for every litigating branch of the Civil Division. In 2018, Auggie was awarded the Attorney General's David Margolis Award for Exceptional Service, the Department's highest award for employee performance.
Auggie has managed the Torts Branch, under which the VCF operates, several times. In that capacity, he has worked with the Special Master to help address issues that arise in the management of VCF, and is familiar with its functions and operation.  Auggie has stated that his goal as Special Master for an interim period is to provide stable management during the hiring process for a permanent Special Master, and to ensure there is no slowdown in the important work of the VCF in resolving claims.  
Upon graduation from law school, Mr. Flentje served as a law clerk to Judge Frank J. Magill of the U.S. Court of Appeals for the Eighth Circuit. Mr. Flentje earned his Bachelor of Arts degree from Princeton University and his J.D., magna cum laude, from Georgetown University Law Center.  He was raised in Wichita, Kansas.